Another Thanksgiving has come and gone, and there's only 26 more days until Christmas is here! It's time to get your Christmas lights put up. Here's some safety tips to keep in mind while doing so:
1.) Don't get up on the roof. Yes, it may seem easier to put the lights on by getting up on the roof, but it can be extremely dangerous. If your roof is steep or icy, or you lean to far over the edge while attaching your Christmas lights, there's a good chance of falling off and getting seriously injured. Instead, get out a ladder that is tall enough to safely reach your gutters.
2.) Duct tape your plugin connections. This will keep water and dirt from getting in between your connections, causing shorts or electrical surges.
3.) Use appropriate cords. Make sure you're using Christmas lights that are meant for outdoors, as well as outdoor extension cords.
4.) Take is easy, Clark Griswold. Don't overload one outlet with too many lights. Make sure you're using surge protectors if plugging multiple strands into one outlet.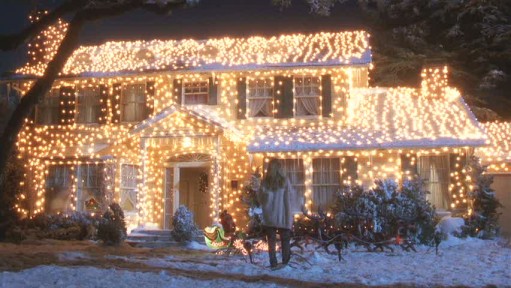 Be careful this weekend when putting your lights up!